Frequently Asked Questions
We promise to answer all of your questions - just ask!
What are the benefits of a Hamamingo towel?
The benefits of our Smart Cotton towels are endless, which is why Hamamingo is the ideal go-to brand for globetrotters, homeowners, gift givers and smart thinkers.
A Hamamingo towel is lightweight, compact, absorbent, quick drying and completely versatile. Travellers love them as they fold up super small to fit in the tighest of spaces and they double up as a chic cover-up or scarf. Plus, a Hamamingo looks great wherever you take it!
What's more, a Hamamingo towel dries out (and dries its user out), in super quick speed, so, no more heavy damp towels to carry around, or to leave hanging in your bathroom leaving an unpleasant smell.
Our towels are 3 x ligther than a typical terry cotton towel of the same size, which comes in very handy when travelling and packing light and if you're heading to the beach then you can say goodbye to bringing half of it home with you - sand wont stick to a Hamamingo towel, so you can be safe in the knowledge that the beach will be waiting patiently for you for next time, exactly where it should be!
---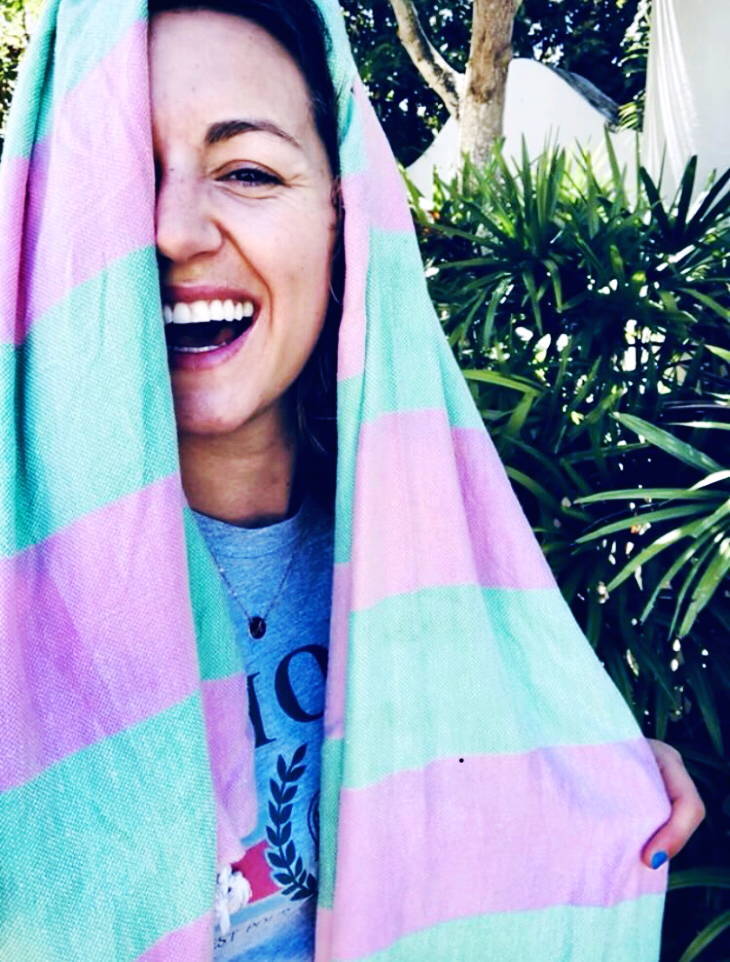 Made from 100% natural Turkish cotton, Hamamingo uses age old traditions to produce beautifully-made Hamam towels, throws and blankets. Originally used in the rich traditional bathhouses of Turkey, Hamam towels are lighter, softer and more absorbent than typical terry cotton towels and are the ultimate thing of luxury.
Unlike other cottons, Turkish cotton has extra-long fibre which results in stronger and smoother cotton threads.
Turkish cotton becomes softer and more absorbent with every wash, which makes it the perfect cotton to use for everyday towels, throws and blankets.
Hamamingo towels, throws and blankets all come pre-washed and you will notice the continued velvety feel for washes to come! Each collection comes in a choice of beautiful, bright and bold colours, with a variety of patterns for everyone.
How do I look after my Hamamingo?
Smart Cotton. Easy Care.

Hamamingo dyes and yarns are all Oeko-Tex certified, which means they are:
Fun and Safe
Highly Functional
Easy to Care for
Suitable for the most sensitive of skin
Your Hamamingo is machine washable on a cold wash at 30°C / 86°F and colour fast. We recommend avoiding fabric softener, as this can ruin the effectiveness of your Hamamingo over the long term.
Hamamingos are most happy when air dried and they don't mind a warm iron, if you really must.
There are many different man-made fibre options out there, but at Hamamingo we like to keep things natural and simple. All of our products are 100% natural and sustainable, providing you with super soft and safe materials which are biodegradeable and ethically produced.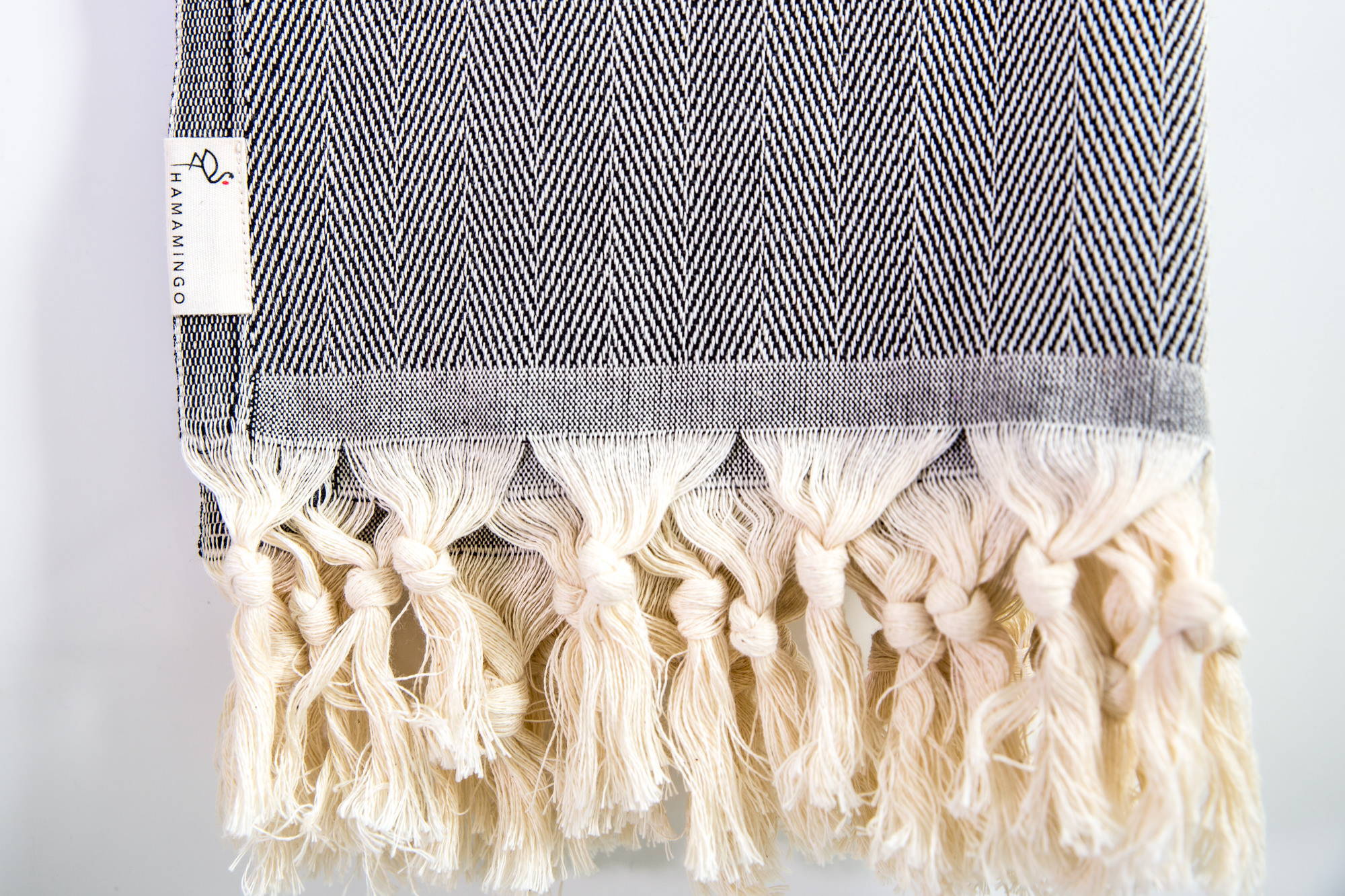 What if I'm not convinced by my Hamamingo?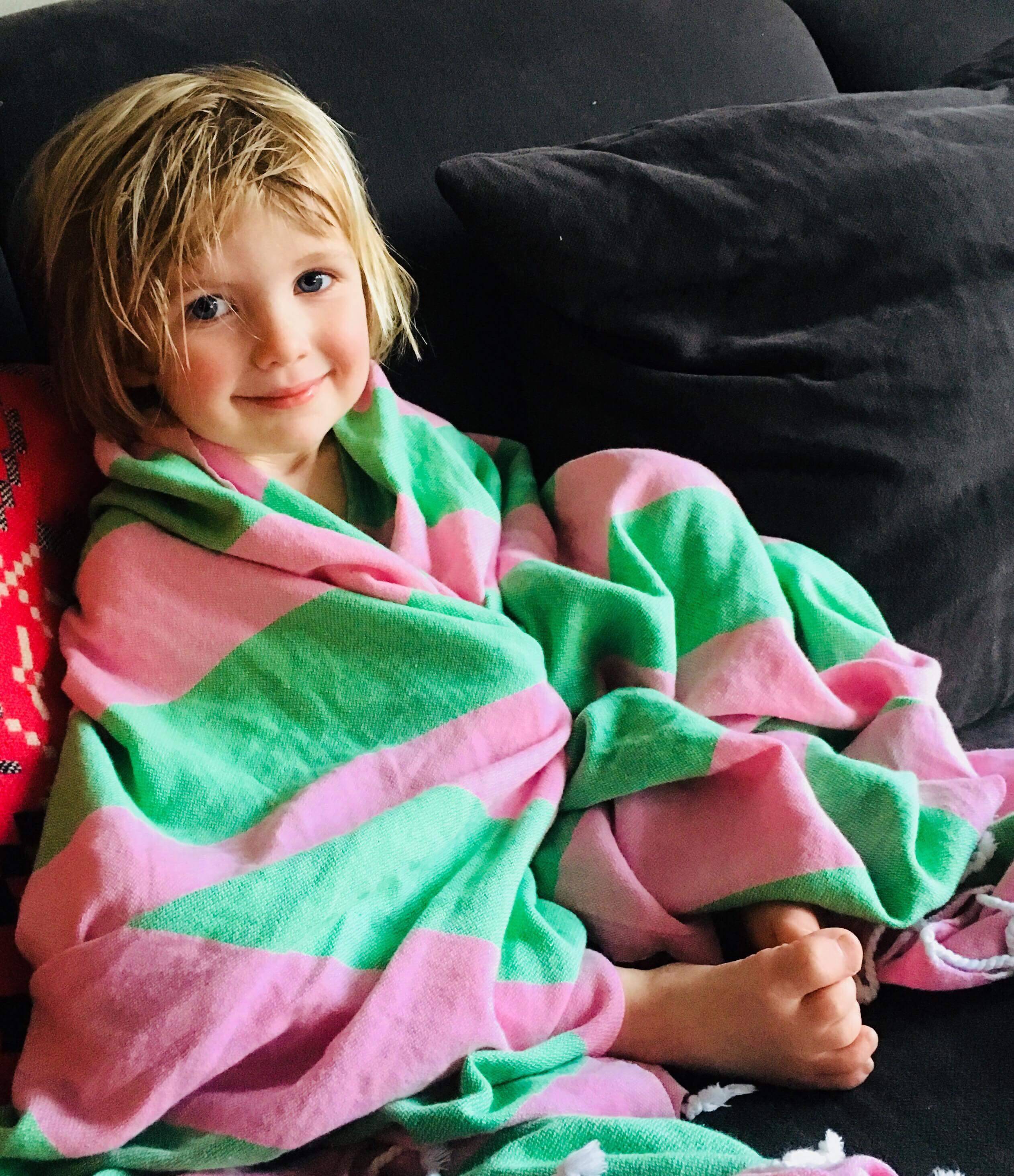 We really hope you love your Hamamingo as much as we do, but if for some reason you would like to return your purchase, then we would be happy to offer a full refund or an exchange. See our Refunds & Exchange Policy for more details. 
More questions? No problem! Please contact us at hello@hamamingo.com and we'll get right back to you.
"Hi
Just to say thank you for my Hamamingo! Fab item, awesome packaging and your customer service is superb 👍 I will definitely be visiting your site again soon.
Thank you!"
"Since I got my Hamamingo I have used it constantly. The quality of it is amazing and I love the packaging - it looks really special. Mine is used as a towel, but I also took it on a business trip to NYC recently - worn as a scarf as I went through check in, then as a blanket on the flight. The ultimate must-have.... I'm never going back to the old bath towels now! ⭐️⭐️⭐️⭐️⭐️"
"We ordered six Hamamingo Carnival Travel towels as gifts for a hen weekend, which Antonia recommended we could have customised with all our initials. It was such a personal touch which the bride and all the hens loved! Thank you Hamamingo 😊"